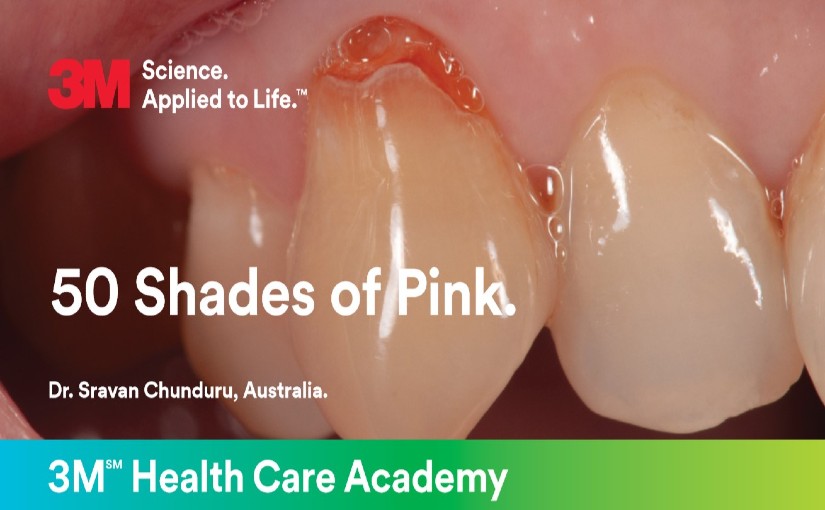 The Case
A young lady presented to our surgery with a "hole" in the cervical region of the FDI #13. She was seeking a functional and cosmetic improvement to the situation. In particular she was worried about food packing and was seeking a restorative option.
While classical cavity preparation design works well for amalgam, it may not suit composite, as composite resins have a lower diametral tensile strength. This observation led to the development of the Bioclear method, which alters cavity preparations using engineering principles and modern dental materials. Instead of filling a hole, a monolithic shrink wrap of composite resin is created around the tooth, resulting in a compression joint instead of a tension joint at the tooth/ composite interface. The tooth is repaired rather than restored, using a repeatable method that combines the simplicity and economic advantages of direct composite restorations with high aesthetics and strength.
The Challenge
The tooth was labially and gingivally placed due to the localised crowding. Along with this the carious lesion extended subgingivally. Isolation with rubber dam would be challenging, so retraction cord was used to obtain access to the gingival margin. This allowed meticulous finishing and removal of uncleansable overhangs. The depth and size of the lesion meant that there was a significant colour difference between the overall tooth colour and the underlying dentine. A typical single shade composite restorative would likely have noticeable difference in colour from the remaining tooth.