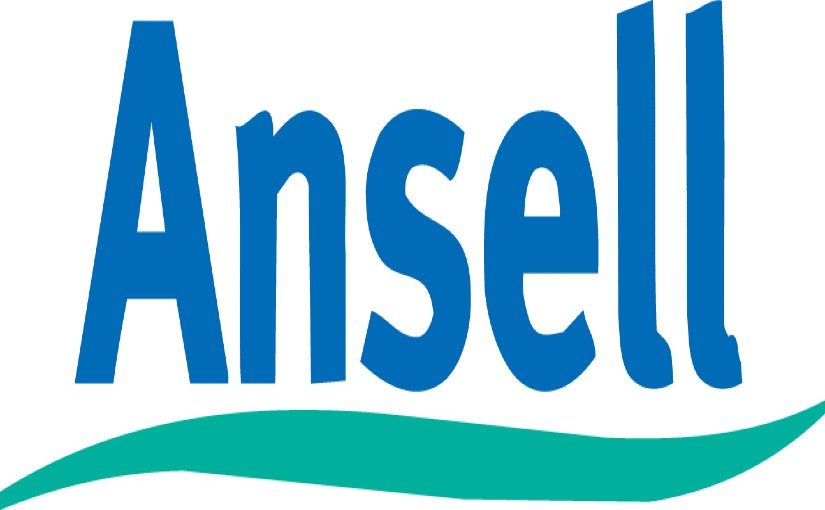 Choosing the Right Glove in your Dental Practice
Why is AQL Important?
AQL is an internationally recognised industry standard statistical sampling process for evaluating quality and measuring the percentage likelihood of pinhole defects in a manufactured batch of gloves. Various international standards, as shown in Table 1, determine the AQL that manufacturers must comply to. Manufacturers can also set their own standards as long as they are stricter than the international standards dictated. The lower and stricter the AQL, the lower the chance of finding a defect in the batch of gloves, and the higher the quality of the product.
In the case of Ansell, they have set their AQL Standards at a stricter level to ensure a better quality and safer product:
Surgical gloves are 0.65 (natural rubber latex and non-latex), exceeding world standards of 1.0 – 1.5.
Examination gloves are 1.5, meeting or exceeding world standards of 1.5-2.5
Considering Chemical Permeation
Dental professionals should also carefully choose their gloves in part based on the chemicals they may be exposed to in their daily practice. Many chemicals can permeate through medical gloves and irritate skin or cause even more serious health problems. In addition, some studies suggest that when chemicals compromise the barrier integrity of gloves, there can be increased microbial penetration.2 Increased microbial penetration can lead to higher risk of infection and cross contamination.3
Different types of gloves protect against different types of chemicals. A medical glove's ability to resist chemicals is also limited in time. After a while, the chemical will penetrate the medical glove material, often without being noticed.5
Factors that influence the length of time of chemical resistance include:
Type of glove material
Quality of the glove formulation and manufacturing process
Thickness of the glove material
Composition and concentration of chemical in the product or chemical mixture chemicals
Frequency and duration of contact with the chemical mixture (short or long period of time)
Nature of chemical contact (total immersion, or exposure to a "splash").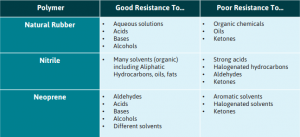 Selecting the Right Glove for the Right Situation
When selecting gloves in your dental practice, it is important to ensure that the product is both functional and effective.  Evaluate gloves for quality, flexibility, handling grip, durability, chemical permeability and other key indicators. The chart below provides dental professionals with an easy to use glove application guide.6
Glove Selection Guide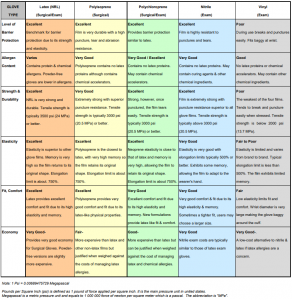 Medical gloves are critical to protect both healthcare workers patients and must therefore be manufactured to a very high standard at all times. Ansell's GAMMEX® surgical glove portfolio, and MICRO-TOUCH® and MICROFLEX® examination gloves guarantee higher quality with their stricter AQL, including all other necessary and desirable attributes.
References
Ansell (2021) Why Acceptable Quality Level (AQL) Matters https://www.ansell.com/au/en/medical/services/ansellcares/clinical-evidence/glove-perforation-and-failure, Accessed June 22, 2021
Richards JM, Sydiskis RJ, Davidson WM., et al. Permeability of latex gloves after contact with dental materials. Am J Orthod Dentofacial Orthop. 1993 Sep;104(3):224-9.
Girou E, Chai SH, Oppein F., et al. Misuse of gloves: the foundation for poor compliance with hand hygiene and potential for microbial transmission? J Hosp Infect. 2004 Jun;57(2):162-9.
National Health & Medical Research Council, Australian Commission on Safety and Quality in Health Care. Australian Guidelines for the Prevention and Control of Infection in Healthcare. Canberra: Commonwealth of Australia; 2019.
Zimmerman Mikael (2020) Protecting Hands from Chemicals in Dentistry [White Paper]. https://www.ansell.com/au/en/medical/professions/dental/page-configuration/anz/chemicals-in-dentistry, Accessed May 24, 2021.
Ansell Clinical Bulletin (2017) A Guide To Medical Glove Selection, Choosing The Right Glove For The Right Situation https://www.ansell.com/au/en/medical/services/ansellcares/clinical-evidence/glove-perforation-and-failure Accessed May 24, 2021.