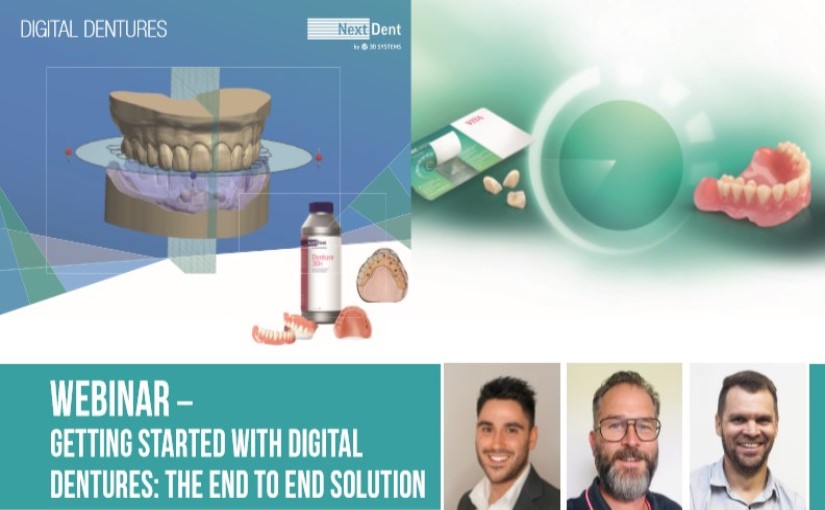 Getting Started With Digital Dentures
The End to End Solution
Proudly supported by Henry Schein, 3Shape, NextDent and VITA
Join us in a group discussion on the complete digital denture workflow from the experts in the industry: 3Shape, NextDent and VITA.
Understand the different pathways to go digital and how simple it can be to get started to scan and design full dentures with the latest 3Shape software.
Follow that up with a dive into 3D-printing denture bases with the first TGA approved Denture base resin material in Australia from NextDent using the fully validated workflow.
See how it all comes together with the digital fabrication of a complete denture with the VITA VIONIC VIGO carded tooth line, a new generation of denture teeth made of SE polymer, specifically designed for digital dentures.