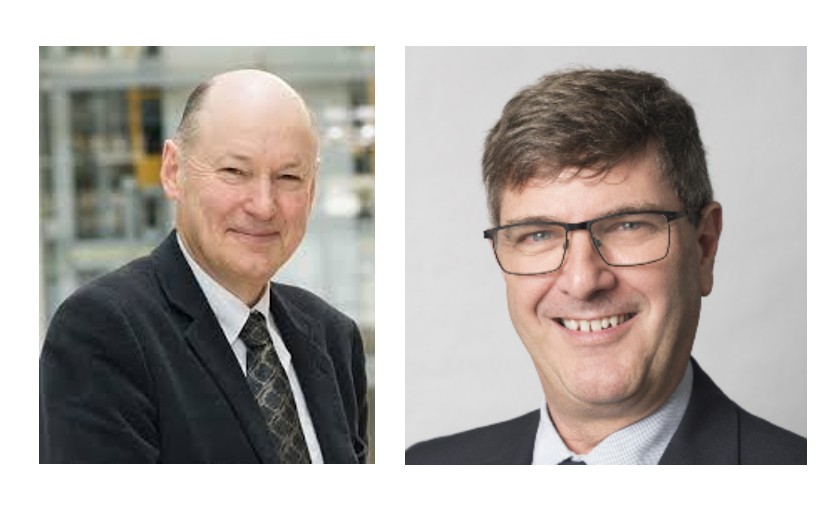 New prebiotic and biomimetic approaches for treating oral disease
Presented by Professor Eric Reynolds OA & Professor Ian Meyers OAM BDSc, FICD, FADI, FPFA, FRACDS
On Demand Webinar!
CPD: 1 CPD
Microbiome Modulation for Periodontal Health
Periodontal diseases are characterised by chronic inflammation and can be classified into different clinical stages which are associated with transitions in plaque microbial diversity and signatures in composition. The transition from health to gingivitis is associated with an accumulation of plaque at the gingival margin resulting in inflammation, an increase in microbial diversity and soft tissue swelling to form a pocket. The environment of the pocket, which can become anaerobic, may allow the emergence of Gram-negative anaerobes and a further increase in inflammation and microbial diversity. The emergence of the Gram-negative anaerobes in a susceptible host and suitable pocket can lead to a state of dysbiosis, where the consortium of microbes in the periodontal pocket becomes pathogenic with a transition from gingivitis to periodontitis involving the destruction of the tooth's supporting tissues. A saliva biomimetic CPP-ACP has been shown to increase the level of plaque commensal/beneficial bacteria and significantly reduce periodontal disease in a dose-dependent manner. The plaque microbiome was significantly altered by the saliva biomimetic with an increase in commensal/beneficial species and a concomitant reduction in Gram-negative species. The change in microbial composition could be represented by a Plaque Eubiotic Index (PEI) which was inversely associated with gingival inflammation at a site, with high PEI being present at sites with no inflammation.  This reduction in gingival inflammation at a site level was closely associated with an increase in commensal species, particularly those known to be antagonistic to the periodontal pathogens and to suppress inflammation and induce mucosal tolerance. In conclusion, modulating plaque microbial composition by increasing the fitness of commensal/beneficial bacteria can improve mucosal homeostasis and periodontal health.
Learning Outcomes:
Recognize the difference in the plaque microbiome associated with periodontal health and disease.
Discuss the emergence of a pathogenic consortium of Gram-negative anaerobes as the trigger for periodontitis.
Describe how certain periodontal pathogens have been linked with other diseases such as Alzheimer's disease.
Describe how a saliva biomimetic can improve the fitness of plaque commensal/beneficial species which are antagonistic to the periodontal pathogens.
Discuss how increasing the relative abundance of the plaque commensal/beneficial species can improve mucosal homeostasis and periodontal health.
This content is scheduled to expire at 7:00pm on Saturday March 9th, 2024