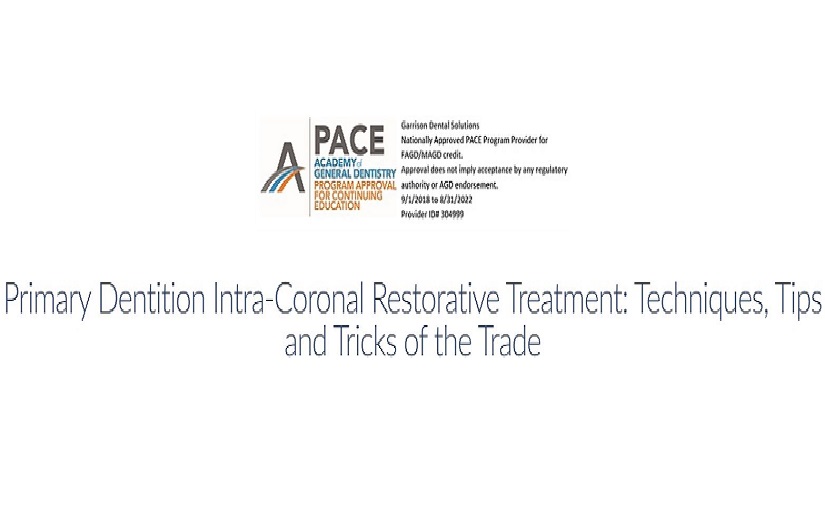 Primary Dentition Intra-Coronal Restorative Treatment: Techniques, Tips and Tricks of the Trade
Presented by Dr Carla Cohn, DMD
Interproximal caries in primary molars is a common clinical finding, and so placing intra-coronal restorations is a frequent procedure in so many of our practices. Our success at placing restorations depends upon reliable materials and techniques. Join me as I share my step by step clinical cases of composite resin intra-coronal placement through intra-oral photography and videography. In this webinar you can expect to learn about cavity preparation design for primary molars, order of operations, matrix placement and materials choice.
Course Objectives
Recognize proper cavity preparation design
Understand techniques to place effective restorations
Identify key steps and tools that will improve longevity and success of restorations
Details
Tuesday, April 6th, 8:00pm Eastern
One (1) hour of free Lecture CE credit will be provided.
AGD Subject Code 430
No required prerequisites
This course is free, but you are required to register in advance*
*Free CE courses are not eligible for refunds
Your Instructor
Dr. Carla Cohn, DMD is a general dentist, devoted solely to the practice of dentistry for children. She maintains a private practice at Kids Dental in Winnipeg, Canada. She is proud to be a member of the American Academy of Pediatric Dentistry Speakers Bureau, Catapult Education Speakers Bureau, Pierre Fauchard Academy, and a co-founder of Women's Dental Network. Dr. Cohn has been named as Dentistry Today's Leader in Continuing Education multiple years in a row. She has published several articles, and webinars and enjoys lecturing on all aspects of children's dentistry for the general practitioner both nationally and internationally.