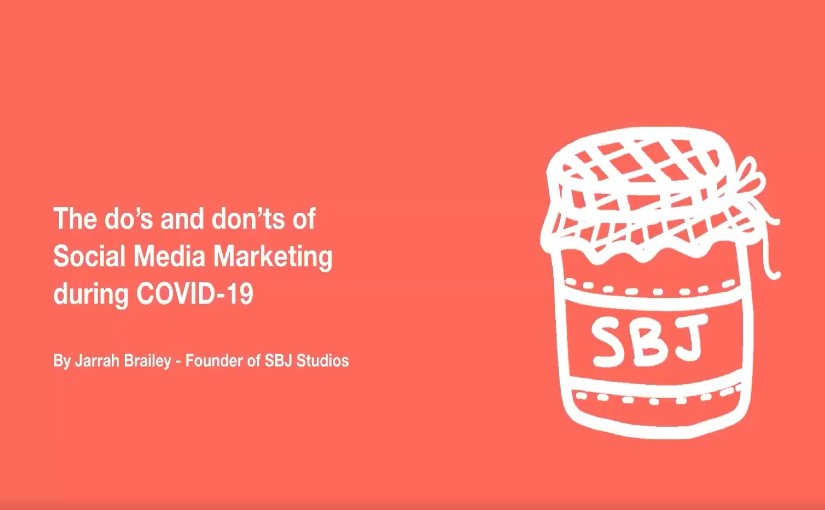 The Do's and Don'ts of Social Media Marketing during COVID-19
Social Media Marketing During the COVID-19 Pandemic and Into the Recovery Phase
Presented by Jarrah Brailey
In this time, it's difficult to know how Dental Practices should be marketing their businesses on social media. Should we try to advertise and promote? Do our patients really want to hear our latest offers – especially when they're locked inside? You can't afford to stop marketing or selling, and that includes posting on social media.
Facebook and Instagram have seen a 40% increase in usage due to Covid-19, with views for Instagram Live and Facebook Live doubling in one week. But just because there's an increase of people on social media doesn't mean it's business-as-usual.
Award Winning Social Media Strategist, Jarrah Brailey from SBJ Studios will share her insights, tactics and strategies on how to approach social media marketing during the COVID-19 Pandemic and into the recovery phase, including:
How to change your social media messaging or when to turn social media off during a crisis?
How to run Facebook ads in this environment?
Case studies of companies marketing well on social media
On social media, no matter how your strategy changes, the goal should always be: responsible communication and building strong communities.