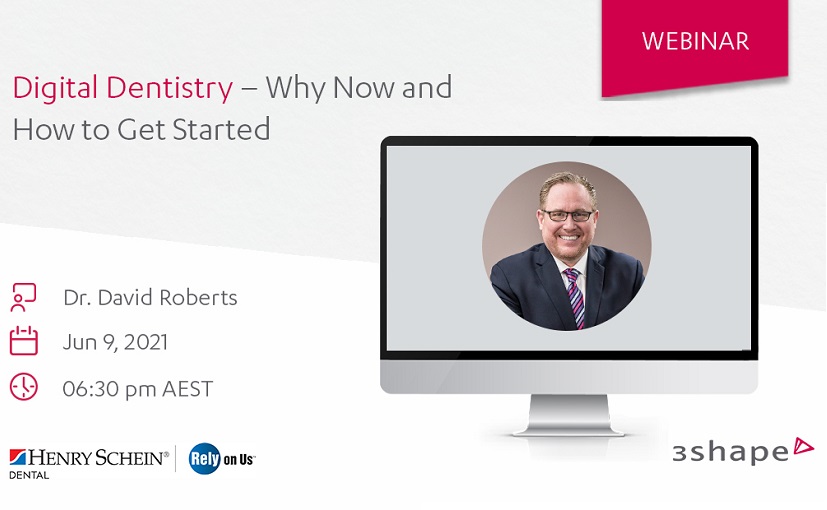 Digital Dentistry – Why Now and How to Get Started
Presented by Dr David Roberts
Date: Wednesday 9th June, 2021
Time: 6.30pm AEST
In this webinar, Dr David Roberts will provide insights in how he was able to fully integrate digital dentistry into his prosthodontic practice. He will discuss his motivation for switching to digital, the digital technology used in his clinic and his digital journey from intraoral scanning to 3D printing.
He will also discuss how to maximise the advantages of a digital approach, in relation to treatment planning and patient communication, optical impressions, and design and fabrication of restorations.
Specific procedures on how to utilise digital dentistry to obtain the best possible outcome for your patients will be shown.